Our rooms are engaging, fun and designed to enhance creativity and support active learning.
Creating comfortable, cosy, child centred spaces – Enquire Now
Our Rooms
Our rooms are designed to meet the unique needs of children according to their age and stage of development, as we believe our children deserve the best environments and will flourish within them.
Our classes are split into four levels, each level corresponds to stages of development and we move children to the next level when we feel they are ready.
Willow Room
Supporting our stage 1 children, who are pre-walkers this small, cosy room has been designed to soothe and nurture, as well as inspire. Designed in a similar way to a home nursery with soft lighting and muted colours the environment will make younger children transitioning from home feel comfortable and help develop their confidence.
Furniture is safe and padded for comfort and children, eat, sleep and enjoy indoor activities in this room, ensuring that they quickly feel comfortable and confident in their surroundings which promotes their readiness for holistic development and growth.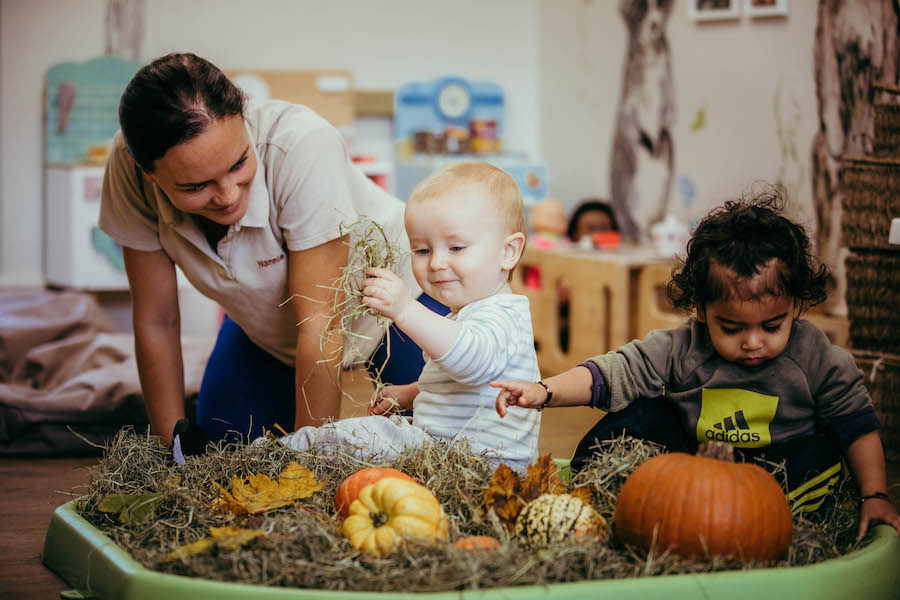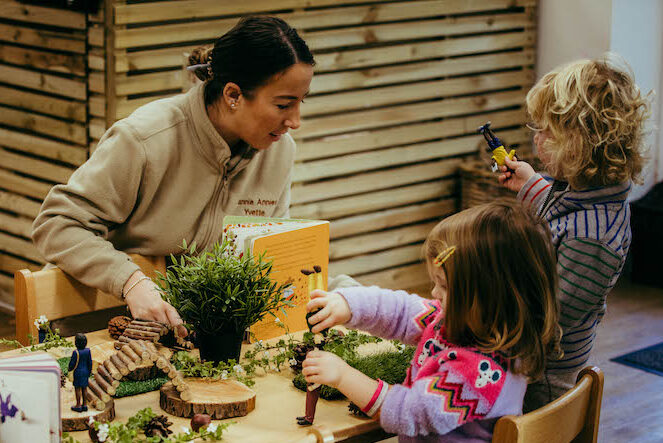 Chestnut Room
Supporting our stage 2 learners the Chestnut room is a big, bright space with great natural light. Split into 2 key areas the room encompasses an art and sensory area; home corner and creative play space and a beautiful literacy space. The room is a neutral, natural environment with space and resources to support active exploration and learning.
Great Oak Room
This exceptionally large room is divided into multiple areas to support independence, free movement and to give children freedom of choice. This space for our stage 3 learners was created using natural resources and promotes independence with water fountains, its own bathroom, and direct access to the garden. High ceilings and an expanse of safe glazing creates a light bright and airy environment designed to satisfy hungry young minds.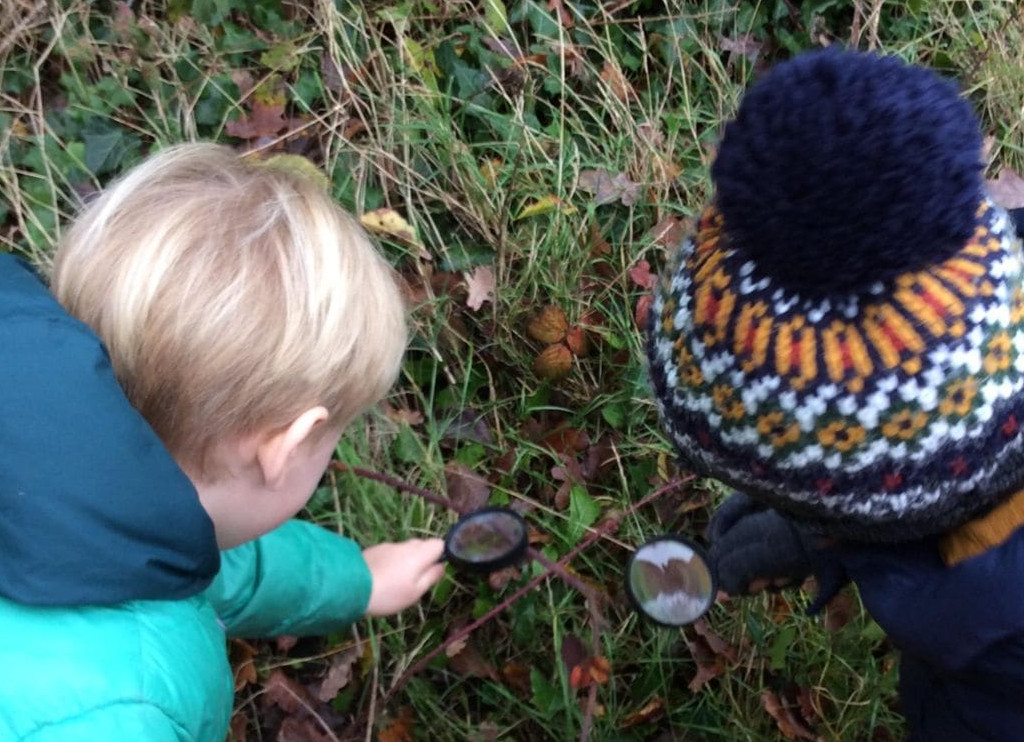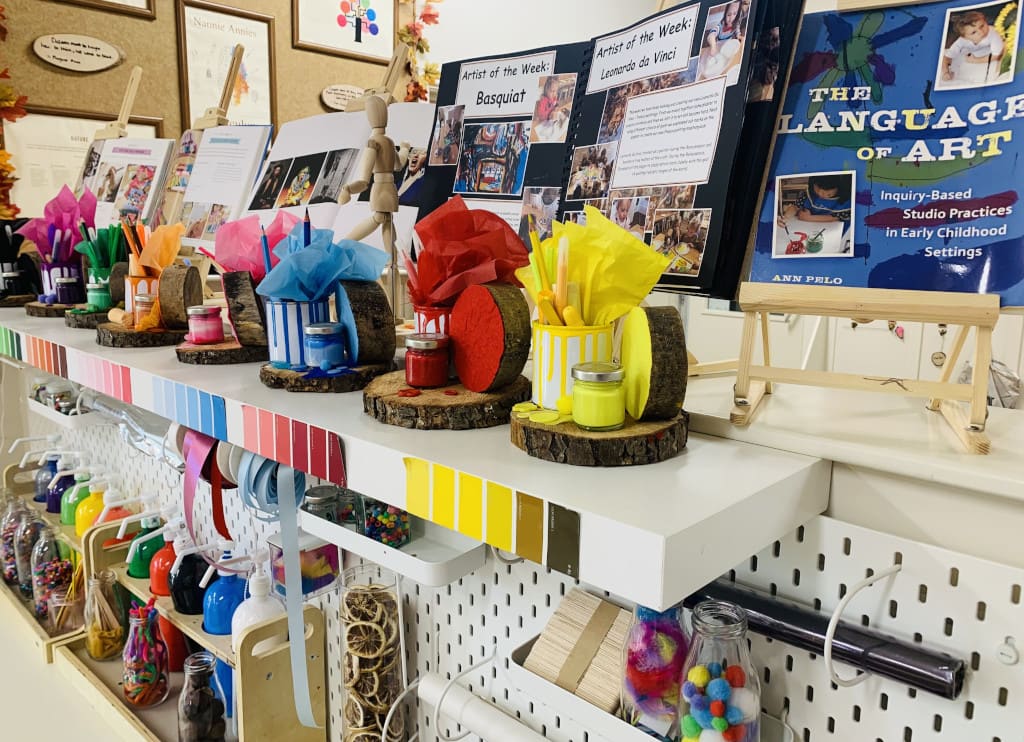 Mighty Acorn Room
This recent edition to our Nursery has been created with the needs of stage 4 learners in mind. It offers a large, stimulating environment and has been specifically designed to ensure children transitioning to school, experience a classroom like environment. The environment has been created to promote increased focus and concentration in our children and to enable them to move from a fully, free-flowing learning opportunity to one which remains child centred but which is more structured in nature to support preparation for school. This stimulating environment is filled with resources to promote and encourage learning and has its own areas to support development in key curriculum areas including STEAM, Literacy and Creative Arts.
Outside Spaces
Being outdoors supports a sensory and movement rich environment in which children can flourish. It also helps to build a positive, lifelong engagement with outdoor activity that has long term consequences for health and well-being. Externally there is a garden area which will be used each day to expand the learning opportunities of each child and to promote good physical health and emotional wellbeing. There is compelling evidence to support the use of the outdoors as a learning space for children. In these spaces, children are more active, motivated and purposeful in their learning and development and it also supports the development of a more positive attitude to learning. In addition to our own garden we also use local community spaces and facilities to further enhance the experiences our children can benefit from.